Grading 2010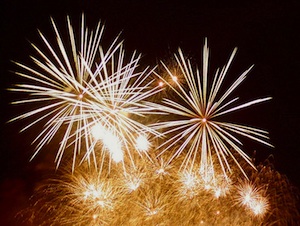 If you were asked to rate 2010, what grade would you assign to it? I would give it a solid C+ with no grounds for an appeal. See when I left 2009, I had asked specific things of 2010 that have not been accomplished. I am still carrying that blasted handbag from the Spring 2008 non-leather collection which has so many holes that coins leak from its base. I still have a mortgage hanging on my head, and an insatiable appetite for procrastination. I still eat after 10pm, I do not work out, and most importantly, I have not mastered the art of filtering my thoughts. If you can imagine the physical and emotional repercussions generated by this cocktail of flaws, you can understand why I confidently give the year a 'C' for effort. The '+' is for the mere fact that I am alive.
Judging by peoples' Facebook status, the dissatisfaction with 2010 appears to be a common sentiment. This has been a year of deaths, debt and divorces. Many lost their jobs, some lost their homes, others lost their faith and or their sanity. Considering the fact that I am one of the fortunate few who suffered no such tragedy, a C+ makes me an ingrate who finds cheap comfort in complaining. For although I want many things, I lack nothing. I am surrounded by people who know my flaws but love me anyway. Unlike millions of women around the world, the barriers to success only materialize when my Faith or ambition waver.
With that being said, I can confidently reassess 2010 and give it an A+. ' A' for the Ammazing opportunities that have come my way and the '+' for finally having the guts to execute them. It was the year that I decided to respond to disappointments with a smile. It was also the year that I stopped waiting for happiness and started creating happiness. With that mindset, I found happiness in the details of a phone call, a good mattress, a good book, a leisurely walk, and of course, a tub of ice cream. 2010 was a fantastic year! It was the year that I nervously launched my AmmazingSeries. 23 videos, 73 posts, 386 comments later, what was supposed to be a shot in the dark is shining a light on my path.
Thus, if you also started out by meting a measly grade to 2010, do reassess. So what if you did not achieve everything you set out to do? The results may not have been great but the lessons are bound to be invaluable. If you have the strength to update your Facebook page or receive a phone call from the comfort of your home, then 2010 has been good to you. Happy 2011. May it be a year where we align ourselves with that which is edifying and contagiously joyful.