There was a time when African-inspired designs meant safari jackets and animal prints. Now runways are glittering with the work of designers who stitch their models in bold Ankara prints. Burberrys leads the pack with men's shirts and women's dresses designed in vibrant african print. Even their trademark trench coat has been doused with a splash of Ankara colours.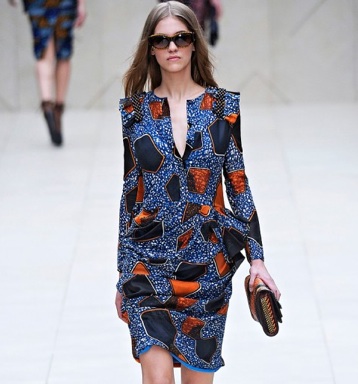 Moschino's joined the pack this fall with chic print green dress that is so beautifully crafted it looks like it was sewn in Accra.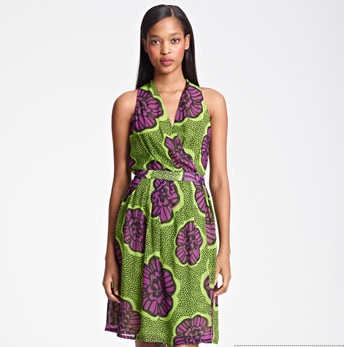 At the summer 2012 Mercedez benz fashion week, Michael Kors showcased his afriluxe collection, but by reverting to the archaic interpretation of African-inspired which consists of safari khaki and animal prints, the collection fell off the mark.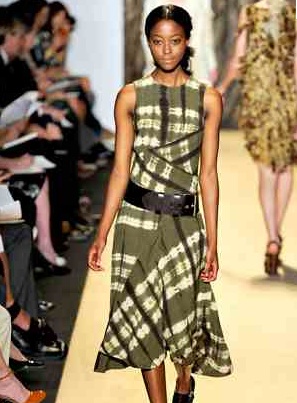 Vivienne Westwood, strikes gold with a collection of handmade bags from Nairobi.  Aptly labeled  get a life, she partnered with Ethical Fashion Programme to create a line that supports the handiwork of women in uderserved communities in Kenya . The success of this fashion venture has encouraged Stella McCartney, and Fendi to join this UN international trade centre programme.